Everlong Live Performance Videos
The Foo Fighters Best Live Shows of Everlong
The Foo Fighters have had the opportunity to play Everlong in front of live audiences at concerts, TV appearances, special DVDs, and everything in between for decades, amounting to thousands of opportunities to snag epic live videos of this amazing song played by its awesome creators.
We've done our best to identify our favorite versions of Everlong, and we hope you enjoy them as much as the millions of viewers already have. We'll continue to add notable performances to this list as we find them, so stay tuned if you're as big an Everlong fan as we are.
Everlong Live Acoustic from Skin and Bones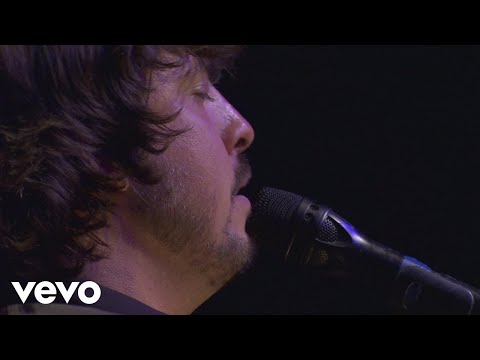 This legendary live version of Skin and Bones is one of the greatest professionally recorded and produced acoustic version of Everlong available today, filmed from multiple angles on the stage and from the audience perspective.
Skin and Bones is a very special album released by the Foo Fighters in late 2006, featuring live acoustic performances of their most popular and newest songs. The album was celebrated among critics and fans, reaching as high as #21 in the US Billboard top 200, as well as top 10 in charts from numerous countries around the music world.
Everlong Live on David Letterman's Last Show
What better way to send David Letterman off into the sunset during the final moments of his final hosting of the Late Show with David Letterman than to have one of his favorite bands - the Foo Fighters - play what turns out to be one of Dave's favorite songs of all time... You probably guessed it: Everlong.
Everlong Live at Wembley Stadium in 2008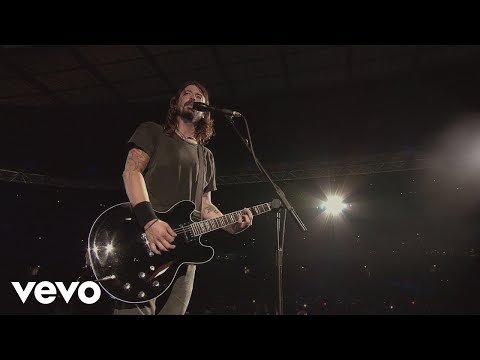 One of the most famous and popular live Everlong performances was their 2008 Wembley performance in London, England. The Youtube video shown below has been viewed almost 13 million times.
The concert was recorded over a two-day period during the summer of 2008, in London England's most famous outdoor venue, Wembley Stadium. Wembley Stadium has played host to an endless list of epic sporting and concert events, from the Olympics and English and American football events, to historic music events such as Live Aid and the concert to remember Princess Diana.